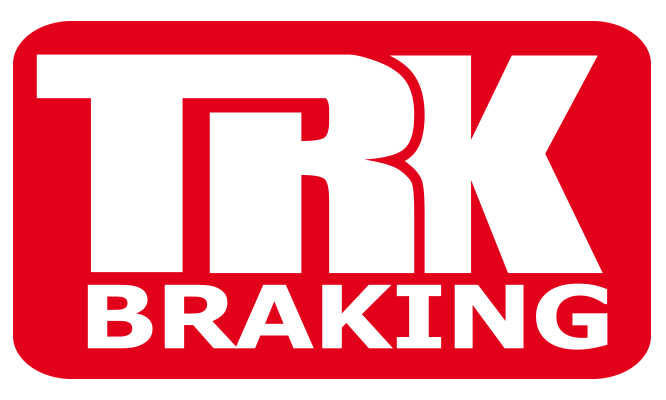 TRK are a leading light in modern braking manufacture, offering top quality, yet affordable braking solutions. No one needs to be told that brakes are vital, have a hard life and have to be kept in top shape, so if you need a truly reliable solution to all your braking problems, then look no further than TRK. With individual kits for Honda, Yamaha, Kawasaki, Suzuki, KTM, Triumph and many other manufacturers, from the 1970s through to today TRK Braking can solve all your braking needs in one go, with kits starting from only £9.25.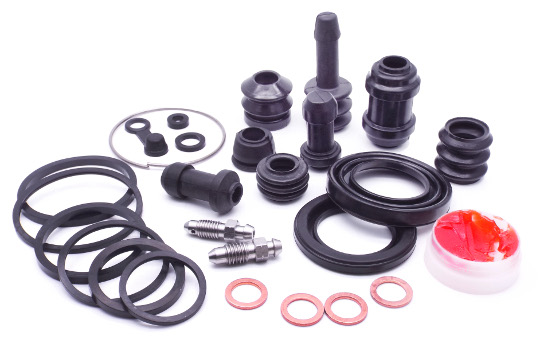 How do I know when I need a new brake kit?
Have you noticed any of these warning signs -
Spongy levers?
Brake pads sticking to the disc giving constant resistance?
Brake fluid level falling faster than the brake pads are wearing down?
Perished dust seals, or seals coming out of their grooves?
Pistons corroded or oxidated leading to uneven pressure from the pads onto the disc?
Brake pads squeaking or under performing due to contamination from a brake fluid leak?
If the answer is yes to any of these warning signs, then it's time to take action as your braking performance will be affected and good brakes really matter!
What comes in a brake repair kit?
Every TRK Braking kit conforms to OE specs, using top quality components like heat, weather and brake fluid resistant EPDM rubber. The sets include: banjo bolts, copper washers, rubber boots, dust and oil seals and (sometimes hard to source) split seals to allow for an easy and straightforward repair. And as each TRK Braking kit is designed specifically for the bike, then if your bike has a twin front caliper set up for example, the kit will include everything required to refurbish both calipers, easy peasy! So you can buy the kit you need to do the job and be sure it will have everything you require for your specific motorcycle:
| | |
| --- | --- |
| Brake Caliper Seal Kit | Brake Caliper Piston and Seal Kit |
| Brake Master Cylinder Repair Kit | Clutch Master Cylinder Repair Kit |
| | | |
| --- | --- | --- |
| | Individual Piston and Seal Set | |